"We wanted to create a dining experience reminiscent of our childhood mealtimes. The result is Havet: a friendly, buzzing, authentic Turkish restaurant, full of atmosphere"
When I think of Turkish food, I don't think of a tired kebab sitting on a pile of wilting lettuce and gloopy dips. I think of the meals we enjoyed when we were growing up. As a Turkish Cypriot family every dish was as fresh as can be with everything made in the kitchen at home following a trip to the local market.
Turkish food is about the fresh flavours of the Mediterranean that you find in coastal regions combined with spices and cooking techniques from the Middle East. It's richly diverse and always super, super fresh with succulent meat bought daily and cooked to perfection and fish straight out of the sea and cooked to order.
It was the memory of enjoying authentic, traditional Turkish food from our childhood that compelled my brother and cousin, Tom and Adil, and I to open our first restaurant in 2012. We'd eaten in too many restaurants where everything is brought in – pre-made meze, taramasalata that arrives in a plastic vat and mass produced chilli sauce.
We know this is not the way true Turkish food should be. My parents would never dine like this, and we don't think anyone else should either. Once you've tasted food that is truly fresh, you can tell the difference immediately.
We wanted to recreate the meals and dining experiences of our formative years, taking inspiration from family mealtimes. The result is Havet: a friendly, buzzing, authentic Turkish restaurant full of life and atmosphere. The minute you walk through the door your senses tell you what we're all about: freshness, quality food and a great dining experience.
From the aroma of the charcoal grill cooking expertly marinated succulent meat, to the view of our open kitchen where you can see premium ingredients being used to create authentic Turkish food… dining at Havet is like enjoying a meal in our home.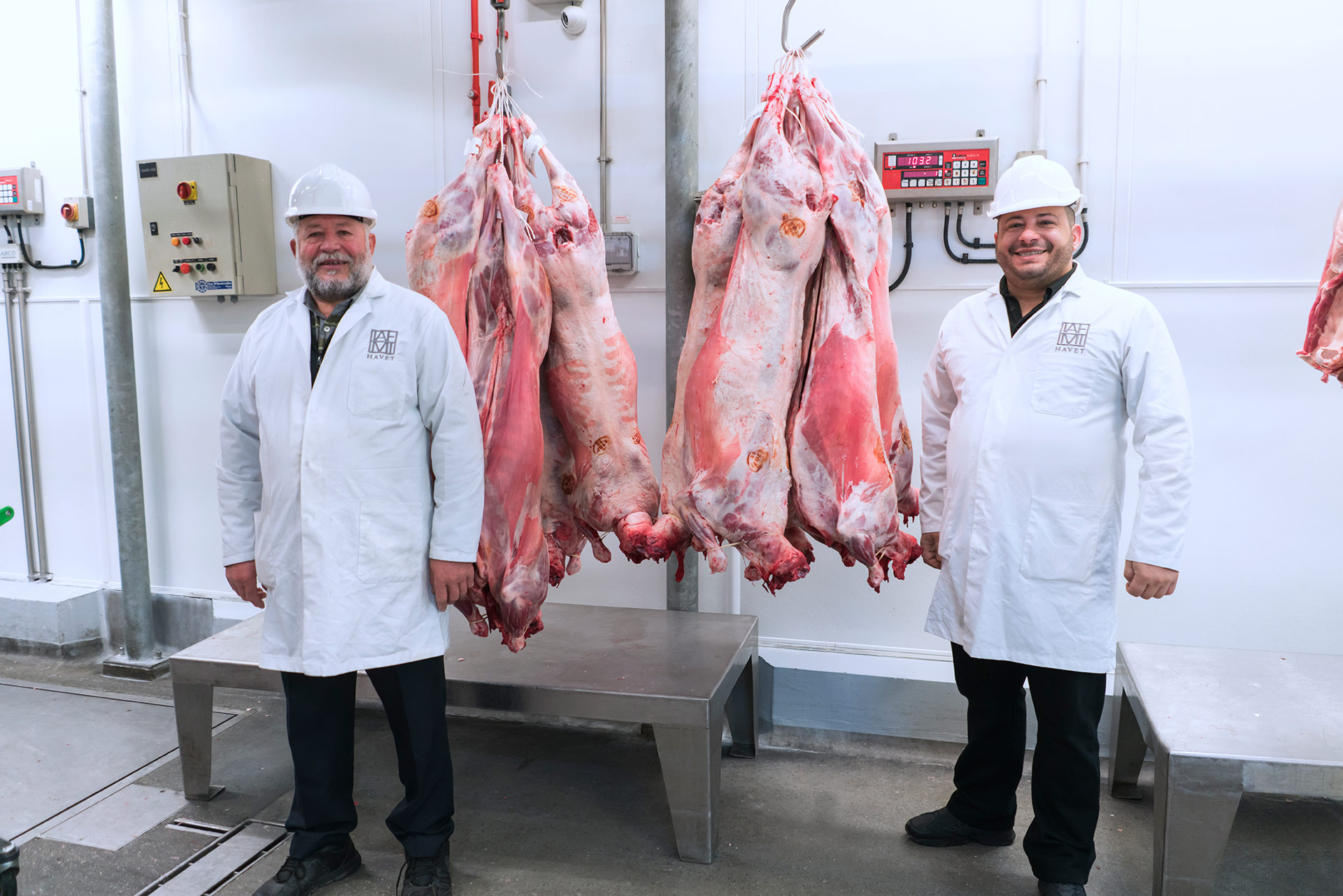 Absolutely everything is made on the premises fresh every day. Even our chilli sauce is made from scratch.
We source the best meat, fish and produce in London and the South East and have found talented chefs who knew how to make the best dishes using these fine ingredients. We travel to Smithfield Market at 3am every morning to source prime cuts of meat for our butcher to use; we have our fishmonger who selects only the finest catches of the day for us to work with. And everything that it is possible to make, is made on the premises*.
"From the minute you walk through the door your senses tell you what we're about: freshness, quality food, expertly prepared and cooked and a great dining experience"
 We then ensure that everything is made to the original recipes handed down by our families. No corners are cut: we even make our own chilli sauce – it contains five fresh vegetables as well as piquant chillies.
At the end of every day, anything that hasn't been used gets given to the homeless and staff clean up and prepare to start again in the early hours of the next day with a trip to the markets – they ensure they are one of the first to arrive – before the best produce gets snapped up. Then it's back to the restaurant to start working on our recipes all over again. Just as our mother, grandmother and great grandmother would have done back home – and for many generations before that, too.
We believe you can really taste the difference with our fresh, authentic, Turkish food and we hope to see you very soon… where you can sample our 'fresh food, daily' dishes for yourself.
Hassan
*At Havet we make everything we possibly can from scratch – with the exception of yogurt and ice cream – instead we source these from reputable and trusted companies that we've been using for over five years.